Sadly, nothing lasts forever-including e-commerce and website content management systems. Many companies eventually outgrow such platforms, and must begin the non-trivial process of finding a replacement.
As this "replatforming" process unfolds and plans are made to migrate online content from one system to another, companies should strongly consider how they can expand and serve new customers in overseas online markets.
It's the perfect time to have these conversations. After all, an e-commerce or website replatform project often results in the ability to leverage new, powerful and flexible content management features to reach global consumers.
Proactively addressing the matter of content translation and localization is a critical component of this process. After all, businesses should always promote and sell their products in a customer's preferred language. It's the most expedient and resonant way to build consumer trust.
Businesses should always promote and sell their products in a customer's preferred language.
(Such proactivity can also sidestep risk and expense. Adding translated content after a platform change can be painful, inelegant and expensive, depending on the solution a company chooses.)
With that in mind, when should identifying new expansion-worthy markets—and discussing the need for a website translation solution—become part of the replatforming process?
We recently sat down with Blas Giffuni, director of MotionPoint's Global Growth division, for a Q&A to understand MotionPoint's perspective on this very important topic.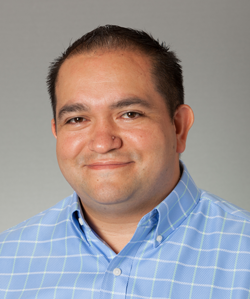 MotionPoint: Why should companies consider expanding into new global online markets as they discuss their replatforming process?
Blas: When it comes to serving new markets, a company's brand, vision, growth strategy and market share are mission-critical for sustained success. For instance, if a brand's vision is to be recognized worldwide for being a pan-European company, then it must align its online presence with that vision, and serve users in the same language they speak.
It's true that some global brands can use global marketing campaigns-and reach a sizeable audience-using advertisements and promotional assets published in just one language. In fact, some don't use language at all; think of perfume ads.
But these are outliers. For every one mega-brand that can successfully-and exclusively-market itself globally in English, there are thousands that must embrace the best practice of serving local consumers in their preferred languages online … and ensuring their websites can support locally-preferred payment methods, order fulfillment, and more.
It's the best way to generate engagement and conversion at the rates that are expected to succeed in a market.
MotionPoint: So, for companies that are planning an e-commerce or website replatform project: How can they thoughtfully determine which new global markets to serve?
Blas: Well, the quickest way to identify expansion-worthy markets is by checking the analytics data of your primary-market website. Look at the markets and channels driving traffic to your primary-market site, then dig deeper on the browser language preferences of these visitors. You'll soon understand where your best overseas customers live, and what language they speak.
The quickest way to identify expansion-worthy markets is by checking the analytics data of your primary-market website.
Make sure to cross-reference your findings with authoritative third-party data and expert consulting. MotionPoint can provide both.
And examine your visitors' navigation trends by market, too. You can spot golden opportunities by identifying inbound traffic, from international markets, that represent a high number of visits across all your domains, in a language that you don't support. Take special care to see if they represent low engagement metrics on your site.
This combination—solid inbound traffic, from non-English speakers, who quickly leave the site when they can't consume content in their preferred language—is often a great representation of an underserved market. It's clear these consumers already know your brand and product, but they're unable to find the information they're looking for.
Remember, if they can't find product information in their language, they'll probably engage your local competitors instead. That's a missed opportunity, and bad for business.
MotionPoint: Are website analytics the only way businesses can determine where their international online customers are coming from? Blas: No, there are other ways. Many companies—even ones that are expanding overseas—often have a list of markets that show promise from a strategic standpoint, but must see more growth or stability before expansion become a viable option. But you can gain more clarity on these markets—and if they're worth serving—by digging into multiple data sources.
MotionPoint: Such as?
Blas: Well, companies can research their social media audiences to identify where their international followers live. Same goes for their social brand ambassadors. This critical information—which is non-obvious to most companies—can be used to inform your global expansion plans.
It also can help your marketing teams identify differences between your home-grown consumers, and your international consumers. Leverage this knowledge as you expand your business globally, to create resonant messaging that generates engagement and business results.
MotionPoint: Are there other less obvious indicators companies should look for, to determine ideal global markets, or consumer behaviors there?
Blas: Sure. Take order fulfillment reports. These reports can provide good indications of market potential because it provides visibility into financials (such as average order values and shipping costs), order periodicity and size. This is a straightforward analysis for e-commerce or transactional sites. B2B organizations may require a different set of data sources and KPIs, such as interactions from sales and support teams reported in the company's CRM.
Examine how employees in these overseas markets are representing your brand.
Another option is to examine how employees in these overseas markets are representing your brand, if appropriate. Remember, these teams are usually tasked with achieving financial and strategic goals in the local market … and they're often given a fraction of the budget of a company's primary market. This usually results in creating a microsite to serve the local market-a solution that we've determined is far from ideal, and alienating to consumers.
MotionPoint: What's wrong with microsites?
Blas: Microsites deliver limited experiences, limited capabilities and diminished consumer value. Worse still, consumers don't like them. Our own research clearly suggests that international customers expect content parity in their local-market websites. It's a turn-off when a local site's content quantity and quality is "less than" a company's primary-market website.
This disparity can create a major branding problem, since companies no longer have full control over the content presented to local consumers, or how the brand may be perceived by locals. Unearthing this intelligence can help inform next steps regarding marketing to these consumers, both online and off.
MotionPoint: So what should come first for businesses? Their ambitions to replatform, their global expansion plans, or translating content for those international markets?
Blas: They all walk hand in hand, really. It's been our experience that the earlier companies can start thinking about the overseas markets they want to serve—and the languages in which they should serve them—the smoother a replatforming process can be.
Solutions like MotionPoint's are especially great at helping companies replatform. Our website translation solution stores content independently of the webpages where it appears, and dynamically replaces the English content on each webpage with the proper translated content when it's served to non-English speakers. It's platform-agnostic. There's no technical integration. It plays nicely with all content management systems.
And since it operates independently of a company's English website, our solution preserves airtight security. Any personal data your company might collect from its customers is completely ignored by MotionPoint's system.
MotionPoint: So it's never too early to consider local languages, and translation, in a company's replatforming plan?
Blas: Absolutely. A website redesign or change in your content-management platform is the perfect time to align your global strategy with your local strategy—and develop a ubiquitous local web presence, available in the languages your new customers prefer to speak.
Last updated on January 27, 2017